The Book
Temporal Anomalies in Time Travel Movies
presents
Back to the Future Nationwide Theatrical Showing This Evening
(Recovered)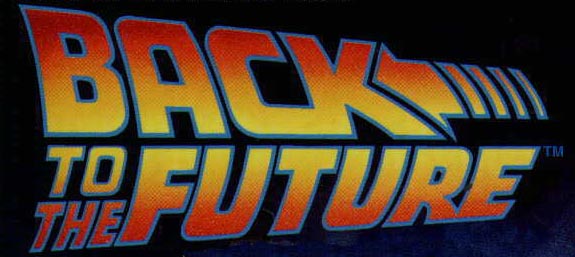 It happened that being Time Travel Movies Examiner pointed me in other directions from time to time, and with the announcement of the anniversary showing of
Back to the Future
I found myself reporting movie news. This version has been edited only slightly, and thus gives the original information as it was.
This first of the miscellaneous articles announced the October 25th, 2010 showing of the famed film. I managed to attend that showing, which was quite an event; it is perhaps disappointing that similar releases of the sequels did not follow it.
There were, however, other articles of peripheral interest which followed this one, including movie and actor news, looks ahead to future film and analysis releases, best of articles, and more. This section probably will be expanded; I have a number of "best of time travel movies" articles in the works, and will probably continue to pursue predictions of future analyses and similar pieces as I am able. Of course, this depends in significant part on your support through Patreon or otherwise (a number of the movies I have analyzed were copies gifted by readers). I thank you for that in advance.
Back to the Future Nationwide Theatrical Showing This Evening
AMC Theatres will be showing the original Back to the Future at seven o'clock this evening, October 25th, exactly twenty-five years after the original release of the film, in cinema locations nationwide. Check their web site for locations and tickets in your area.
A time travel movie classic, Back to the Future tells a neatly played replacement theory story in which Marty McFly (Michael J. Fox) travels in a time machine built by Doc Emmett Brown (Christopher Lloyd) to a time before his own birth, where he accidentally interferes with his parents' original meeting and so threatents his own existence. He must repair their relationship before he can return to the future, but in so doing he improves his own world upon his return.
Many films echo themes and aspects of this one, including the recent Hot Tub Time Machine (an analysis of which appears on this site), in which the heroes travel to the past, must repair their time machine, find that the existence of one of them is threatened, and then return to a better future of their own making. Star Trek: First Contact also includes similar elements, in which the future must be repaired before the travelers can return to it.
Sequels to the original film, Back to the Future Part II and Back to the Future Part III, considered other concepts in time travel, including divergent dimensions.