Temporal Anomalies in Time Travel Movies
presents
Temporal Anomalies Index 2013
As explained previously in Temporal Anomalies Classics, the useful and oft-linked index to the years of Examiner articles was lost; although it has been restored, the process of reproducing those articles for backup then seemed advisable. This was the fifth of a series of indexing articles, each expected to cover articles in series begun during a particular calendar year: 2009, 2010, 2011, and 2012 already posted. 2013 began with Meet the Robinsons, then Men in Black III, Looper, and H. G. Wells' The Time Machine, something of a divergence from films into Temporal Theory 102, then The Jacket, Butterfly Effect 3: Revelations, and Safety Not Guaranteed.
As explained, this series of indices was started when it became temporarily impossible to maintain this web site and seemed advisable to provide links to early Examiner articles for ease of access. That in turn became problematic, and we have since determined instead to move all that material here to M. J. Young Net, and hopefully to support it by reader contributions through Patreon and other means.
Miscellany
This year again included several articles which were not time travel analyses but related to time travel movies in other ways, including:
Meet the Robinsons
Disney's Pixar productions are always well-made and usually entertaining, but how do they do with time travel? Disney's The Kid was too much fantasy and not very well structured for analysis, but as we look at the new one, Meet the Robinsons, we find a lot of challenging ideas in an entertaining format. The final verdict is--well, first, the details: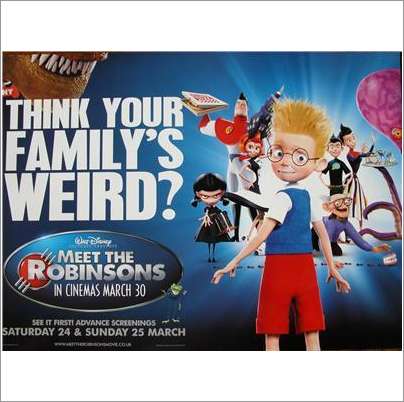 The film is laced with disasters that are overlooked in the name of a fun story. It certainly is enjoyable, but don't expect it to make any sense at any point, at least from a time travel perspective.
Men in Black III
From the moment the movie was announced it created a stir: what kind of nonsense would the Men in Black franchise promote with a time travel movie? We announced it months in advance in Men in Black III remakes history, and again hours before it opened with Men in Black III May 25th U. S. debut midnight shows tonight, and then we managed to attend the film. Here are the articles on that: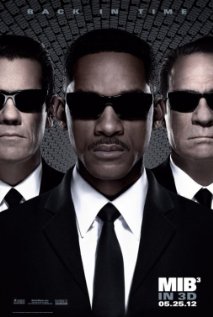 With the video release we now present a more complete analysis:
In conclusion, well, we didn't expect it to work, and we already observed that it doesn't, but it has given us a lot more unworkable nonsense for our dollar and proves to be a fun film. Kudos particularly to Brolin's portrayal of the young K.
Looper
Bruce Willis appears in his third time travel movie, in this one playing an assassin whose career is slated to end with his older self, Willis, being killed by his younger self, Joseph Gordon-Levitt. The action starts when he chooses not to let that happen, but the time travel gives us many interesting questions and problems.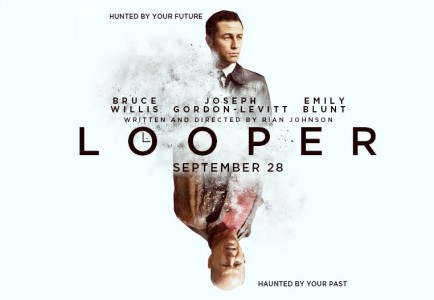 Although it is an enjoyable and exciting film, it fails repeatedly as a time travel story.
H.G. Wells' The Time Machine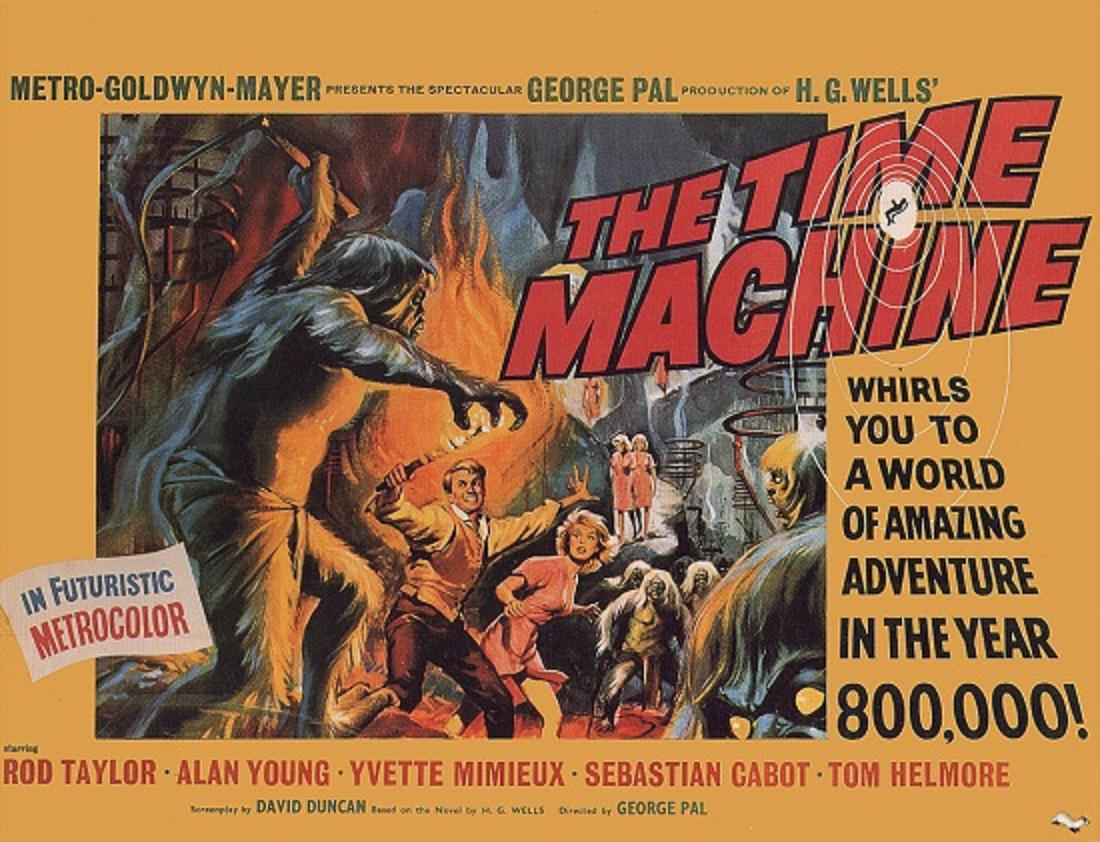 In 2002, the classic story The Time Machine was remade in a temporally disastrous version (analyzed previously). However, it had been made previously, in 1960 by George Pal, in a version a bit more faithful to the book. At issue is the degree to which this earlier film version stands as a time travel story. Thus here is our analysis.
The final verdict is that the story survives fairly well, if we accept its assumptions about evolution and war. This one is temporally plausible.
Temporal Theory 102
Confusion about time travel theory was still unresolved after our Temporal Theory 101 in 2009, with some readers challenging whether we could really know anything at all about what happens if you travel through time. Thus a second theory series, Temporal Theory 102, was created to address the issues in more detail and provide some of the answers hitherto oft-repeated in e-mail correspondence.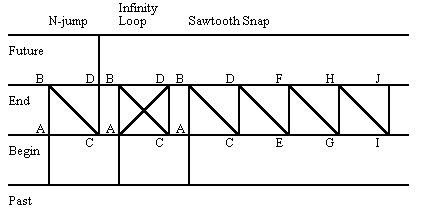 It is unclear whether this is the entire series at this point; work continues on it.
The Jacket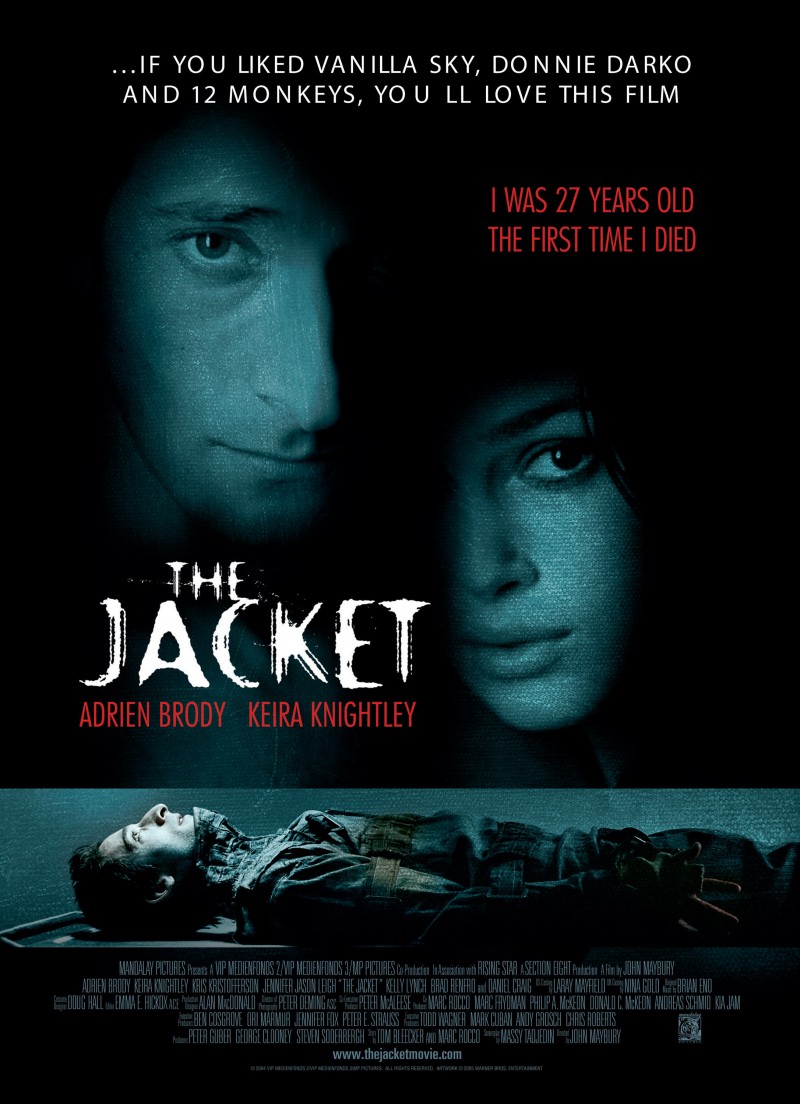 This film appeared on someone's list of the best time travel movies, so I bought a copy and put it on the list of films to watch. There was no clamor for it, which is to some degree surprising because it is an interesting and enjoyable film with quite a few convolutions to catch the attention. So the analysis was worth doing.
It was an enjoyable film despite its problems, and well worth watching; but don't expect it to give any good lessons in how to craft a time travel story.
Butterfly Effect 3: Revelations
The promised analysis of the second sequel in the franchise has come to the top of the pile. Having found serious problems with The Butterfly Effect that were compounded and expanded in The Butterfly Effect 2, we held little hope for this installment, and thus were not disappointed.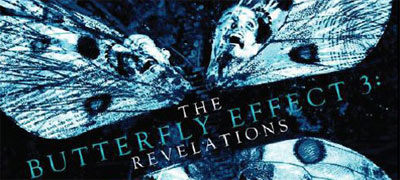 So that's the way it goes down--and down it goes, as a time travel film, joining its predecessors in the list of movies that failed to understand and follow even their own rules.
Safety Not Guaranteed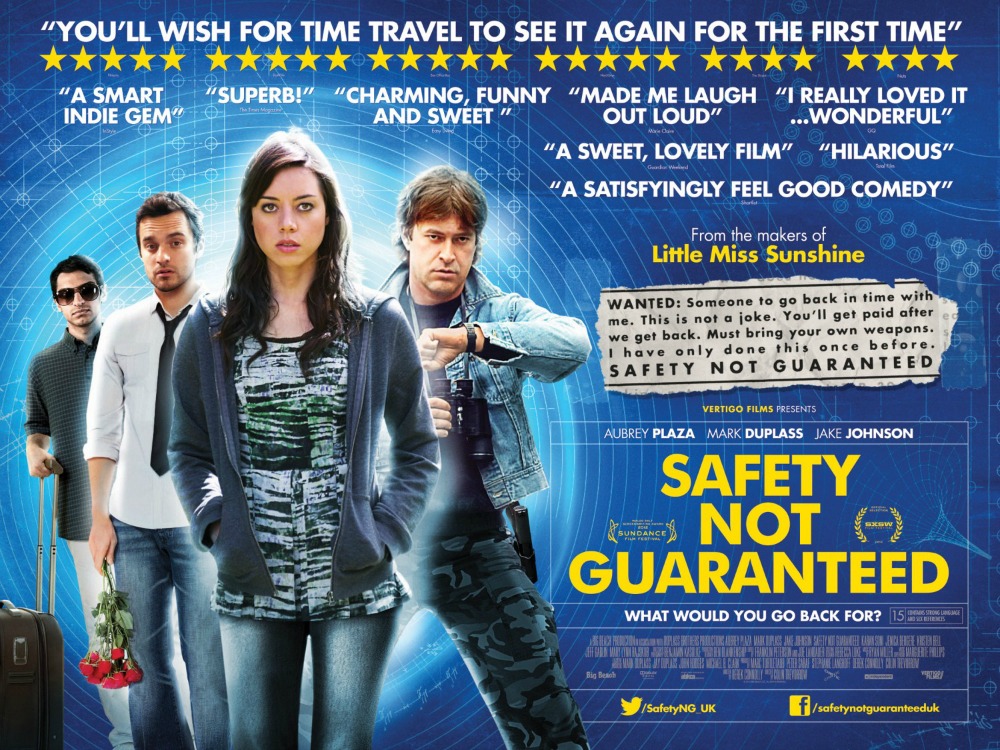 This was a film which I had to find when I read about it, a clever low-budget story that starts with an ad in a magazine looking for a companion for traveling through time. It proves to be a relatively enjoyable film about relationships, in which the plotline is mostly about whether or not the person who placed the ad is a nutcase, a liar with an agenda, or a genuine time traveler. That being the mystery not revealed until the end of the film, it was difficult to discuss the time travel elements without spoiling the end--but we managed to keep that answer for the last article of the short series, so you have time to watch it before you get to that part
It is not necessary for a film to involve actual time travel to raise time travel issues. We have seen that with Terminator Salvation, and in other ways with movies like Next or Watchmen. Here the time travel issue begins with whether time travel happens in the story or not, and explores consequences of how that is answered.
That completes the index through 2013; next we will continue with articles published in 2014.