Your contribution via
Patreon
or
PayPal Me
keeps this site and its author alive.
Thank you.
Stories from the Verse
Garden of Versers
Chapter 5: Slade 136
Table of Contents
Previous chapter: Chapter 4: Brown 161
Robert Elvis Slade awoke in a shaded room with his wife Shella snuggled close to his side. They had let the others bathe first, and the others had left the largest of the beds for them. The lacy curtains did not quite provide the level of privacy he would have preferred, but then at this point they were just taking a nap to avoid the jet lag of shifting to daylight shift.
Sitting up, he noticed that Joe was already up and about, but the others were still sleeping.
"Good morning," Joe said quietly, "or perhaps I should say afternoon, as I'm pretty sure the sun has passed the meridian by now."
"Thanks," Slade replied in similar tones. "And same to you. I seem to recall that we're expected to meet the Caliph today. Should we wait for everyone to wake up, or wake them now, or something else?"
"Well, I had decided I would wait for at least one other person to awaken, and then decide whether to wake the last three, or the last two, or the last one. Any thoughts?"
"What's all the ruckus?" Zeke's voice intoned.
"Well," Slade said, "that eliminates one option."
"Sorry, Zeke. Actually, Slade and I were just discussing whether to awaken people to prepare to visit the Caliph, or let you all sleep."
"Well, I guess if you'd done it more quietly," this word he spoke rather loudly, "it might still be a question worth asking."
Derek sat up. "Could you keep it down?" he said. "Some of us are trying to sleep."
"Not any more, you're not," Slade offered. "You make four out of five awake, leaving me the unenviable task of awakening my bride so we can go meet the Caliph. Everyone dress nice. Dear?" he said as he turned his attention to Shella, "I think we're going to get up now. Would you care to join us?"
A frown wrinkled her face.
"Everyone else is awake, and you'll want to make sure you look your best for our meeting."
Groggily she rose and started rummaging through her bag. She pulled out a very nice but very wrinkled robe, gave it a shake while running a string of what Slade generally thought of as mumbo-jumbo, and it was clean and pressed and fit for the ball. Slipping back behind the lacy curtains, she changed into it.
Slade, meanwhile, had decided on his leathers and arms. However, he popped open his small treasure chest and put the jeweled dagger on his belt in place of the more functional one, and his gold signet ring on his finger. He tossed the chain with the golf-ball-sized emerald to Shella, saying, "Wear this; it will make us look a bit more important." He also rummaged through until he selected a ruby-encrusted silver bracelet, which he clasped around his own wrist.
Joe only ever wore uniforms, or whatever those camouflaged outfits were, and it seems that Zeke was similarly equipped. However, Joe ornamented himself with a selection of jewelry, most of it gold chains. Derek's suit was rather drab, but Slade knew it had the virtue of adjusting to fit him when he changed size. Thus they were rather quickly ready, and Slade led the way to the exit. Finding the guard on the door, he addressed him, "My good sir, I believe we are ready to meet the Caliph."
There is a behind-the-writings look at the thoughts, influences, and ideas of this chapter, along with twenty other sequential chapters of this novel, in mark Joseph "young" web log entry #275: Versers Reorient. Given a moment, this link should take you directly to the section relevant to this chapter. It may contain spoilers of upcoming chapters.
---
As to the old stories that have long been here:
---
Verse Three, Chapter One: The First Multiverser Novel
Old Verses New
For Better or Verse
Spy Verses
---
Stories from the Verse Main Page
---
The Original Introduction to Stories from the Verse
---
Read the Stories
---
The Online Games
---
Books by the Author
---
Go to Other Links
---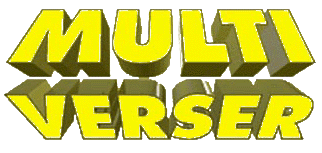 M. J. Young Net