Your contribution via
Patreon
or
PayPal Me
keeps this site and its author alive.
Thank you.
Stories from the Verse
Spy Verses
Chapter 62: Brown 126
Table of Contents
Previous chapter: Chapter 61: Kondor 111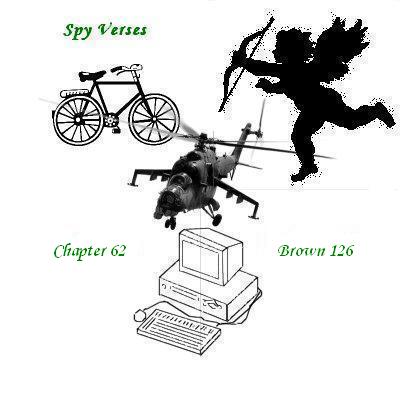 Jim was through the smoke, had fired his rifle twice, and was shouting at someone not to move before Derek was even certain the door had opened. As Derek got past the fog, he saw an armed man down and another behind a counter with his hands raised.
"That's right," Derek said, "don't move, don't speak, just stand there. Pete, let's make sure he's not on some kind of dead man's switch before we move him." He heard the bomb expert behind him.
"Oooo, we got lucky," Pete said, picking up a device sitting on a shelf behind the counter. "Radio remote, push the button and it starts a short timer, maybe five minutes. I don't know if our machine could have cracked the cancel code in that time, but I'm glad I don't have to find out."
"So it won't detonate?"
"I wouldn't say that. It may be on a primary timer as well, set to go in case the terrorists are all killed. We'll have to find it--but it's probably not far, given that the shielding in this office would make radio transmission more difficult, so it's probably here somewhere."
Derek nodded. "We need to secure this one. I'll see to that, Jim keep your gun ready--sorry, one eye on him the other on the door--and Pete, check the nearest rooms first."
So saying, he turned his attention to finding a way to tie the last man, whom he took to be the leader, securely. He wanted to talk to the man, but he realized there was nothing to say--no promises of mercy or threats of death would induce him to help, and even if they did there would be no way to know whether his help was honest or treacherous.
Since the compulsion to say something was strong, though, he fell back on memories from police shows: "You have the right to remain silent. If you give up that right, anything you say can and will be used against you in a court of law. You have right to have an attorney present. If you cannot afford one, one will be provided for you. Do you understand these rights as I have explained them?"
"You're also supposed to tell him," Jim said, "that if he fails to mention something on which he later relies in court, it may hurt his defense."
"Really? I never heard that."
"It's British, I think. Things are a bit different here than in America."
That made sense. "All right, well, then, what he said. Do you understand? Never mind, I don't know that I really care whether you understand, just as long as you don't make any more trouble for us."
"I found it," Pete called. "As you guessed, it's down here in one of the x-ray rooms where the shielding is heaviest."
Derek started toward the door. "Do you want our help with it?"
"Um--yes, I think I could use an extra pair of hands in here."
"All right, I'm coming. Jim, hold the door here. It's not going to make much difference where you're standing if the thing detonates, but it will make a difference if someone comes after us while we're disarming it, so if there's trouble shout so I can be ready for it."
With that, he headed down the hall to join Pete.
There is a behind-the-writings look at the thoughts, influences, and ideas of this chapter, along with twenty other sequential chapters of this novel, in mark Joseph "young" web log entry #235: Versers Infiltrate. Given a moment, this link should take you directly to the section relevant to this chapter. It may contain spoilers of upcoming chapters.
---
As to the old stories that have long been here:
---
Verse Three, Chapter One: The First Multiverser Novel
Old Verses New
For Better or Verse
---
Stories from the Verse Main Page
---
The Original Introduction to Stories from the Verse
---
Read the Stories
---
The Online Games
---
Books by the Author
---
Go to Other Links
---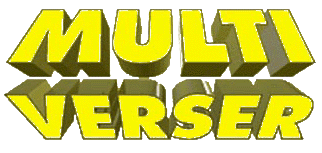 M. J. Young Net